Discover Great Stories Like You've Never Seen Before
                                                                                        ...for ALL ages
Beverly Hills Film Festival
Official Selection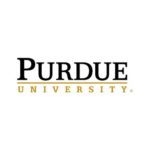 On Quixote...
''STUNNING! A brilliant achievement... Cervantes would have LOVED IT!''
Howard Mancing, President, Cervantes Society, Purdue University Professor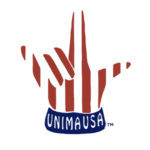 UNIMA-USA
Int'l Puppet Organization Award Winner

                       

THE COMPANY
                               Dear Visitor,
       I  am Steven Ritz-Barr and I am delighted to introduce you to our production company, Classics in Miniature®, and its new film The Legend of Joan of Arc - currently in post-production.
          The goal of Classics is to create a series of stunning films based on great works of literature– using beautifully designed, one-of-a-kind puppets crafted by Russian Master Puppet-maker Eugene Seregin.
         Past films like Faust (2008) and Quixote (2010) - voiced by legendary British actor Michael York, also Executive Producer - have been received enthusiastically well and collected awards throughout the globe.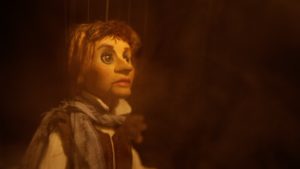 Our new film, The Legend of Joan of Arc, is a groundbreaking project five years in the making with an international cast and crew and never-before-seen cinematic marionette action involving dozens of exquisitely detailed puppets.
The film tells the heroic tale of Joan of Arc, a peasant girl in 14th century France who, through visions of Saint Michael, became the first female captain of the French Army for King Charles VII at age seventeen, and was burned at the stake two years later by the inquisition of the Catholic Church in Rouen, France, only later to become a Saint. Often seen as a nationalist, a feminist, and a religious icon, Joan of Arc has inspired authors like William Shakespeare, Bertolt Brecht and Mark Twain - whose novel The Recollections of Joan of Arc is the main literary inspiration for this film.
I have been practicing puppetry arts around the world for over three decades. After many years working as a puppeteer in films and television (Batman Returns, Men in Black, Muppets Tonight, Alien 4, Team America), I have dedicated myself to the production of puppet film adaptations of classic literature through my company Classics in Miniature® and the nonprofit Metropolitan Puppet Authority. Joan of Arc was chosen as the next project due to the worldwide appeal of her story as well as that of themes such as the power of faith and belief, feminism, fearlessness under insurmountable odds, all wrapped up in a coming of age story.
Embark on this journey with Classics in Miniature®-- it is quite an amazing and unique adventure.


---
                       

THE DIRECTOR
Steven Ritz-Barr - Master Puppeteer, Filmmaker (IMDb)
After receiving a B.A. in Education and Theatre from Whitworth University in Spokane, Washington, Steven Ritz-Barr learned Puppetry Arts from the Master Jean-Loup Temporal in Paris, while at the same time studying several years at L'Ecole Jacques LeCoq's school for movement, mime and theatre. During his 10 years in France he was introduced to film and video through a Jim Henson Workshop, and worked on the popular French television show, Les Guignols de L'Info, and with Jean-Pierre Jeunet (Amelie Poulain, Alien: Resurrection) on several commercial projects.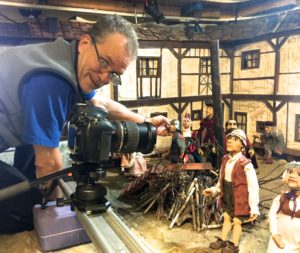 In the USA, he was a puppeteer on Tim Burton's Batman Returns (1992), Barry Sonnenfeld's Men in Black (1997), Jeunet's Alien: Resurrection (1997), Team America: World Police (2004) for Matt Stone and Trey Parker, Muppets Tonight, and a host of other films, television shows, and commercials with puppets.
He performed over a 1000 of his own live shows for children, with his traditional Punch-style puppet show, The Gift. He earned a grant from the Henson Foundation for An Evening With Edgar Poe (35 LA performances - 5 Universities); and created Native Dreams, a shadow show with Native American tales for family audiences in 2005 (45 performances in Los Angeles area).
In 2007, Ritz-Barr created Classics in Miniature®, a film production company devoted to creating live-action puppet films based on classic literature. Faust, based on Goethe's version, was released in 2008, Quixote followed in 2010 along with 4 other shorts. The films have received numerous awards and commendations including 2 UNIMA Excellence Awards.
He frequently tours universities and administers workshops to art schools around the world - having just returned from teaching an intensive puppetry course in Tunis, Tunisia - and also teaches part-time in the Animation Department of the UCLA School of Film, Theater and Television.
A married father of two, Steven also enjoys singing; he has been apart of the Angel City Chorale of Los Angeles for 20 years. This large choir of over 150 people has performed concerts in Carnegie Hall in 2014.