Classics in Miniature® is a series of stunning films based on great works of literature-- using beautifully designed, one-of-a-kind puppets.  We present these timeless classics in the most entertaining and artistically creative way. Distributed to educational market (from age 12 through university) and to the general public, these unique films are for everyone - young and old, cynical and romantic.
---
---

---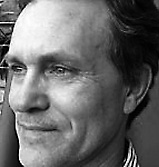 Steven Ritz-Barr - Master Puppeteer, Filmmaker (IMDb)
After receiving a B.A. in Education and Theatre from Whitworth University in Spokane, Washington, Steven Ritz-Barr learned Puppetry Arts from the Master Jean-Loup Temporal in Paris, while at the same time studying several years at L'Ecole Jacques LeCoq's school for movement, mime and theatre. During his 10 years in France he was introduced to film and video through a Jim Henson Workshop, and worked on the popular French television show, Les Guignols de L'Info, and with Jean-Pierre Jeunet (Amelie Poulain, Alien: Resurrection) on several commercial projects.
In the USA, he was a puppeteer on Tim Burton's Batman Returns (1992), Barry Sonnenfeld's Men in Black (1997), Jeunet's Alien: Resurrection (1997), Team America: World Police (2004) for Matt Stone and Trey Parker, Muppets Tonight, and a host of other films, television shows, and commercials with puppets.
He performed over a 1000 of his own live shows for children, with his traditional Punch-style puppet show, The Gift. He earned a grant from the Henson Foundation for An Evening With Edgar Poe (35 LA performances - 5 Universities); and created Native Dreams, a shadow show with Native American tales for family audiences in 2005 (45 performances in Los Angeles area).
In 2007, Ritz-Barr created Classics in Miniature®, a film production company devoted to creating live-action puppet films based on classic literature. Faust, based on Goethe's version, was released in 2008, Quixote followed in 2010 along with 4 other shorts. The films have received numerous awards and commendations including 2 UNIMA Excellence Awards.
He frequently tours universities and administers workshops to art schools around the world - having just returned from teaching an intensive puppetry course in Tunis, Tunisia - and also teaches part-time in the Animation Department of the UCLA School of Film, Theater and Television.
A married father of two, Steven also enjoys singing; he has been apart of the Angel City Chorale of Los Angeles for 20 years. This large choir of over 150 people has performed concerts in Carnegie Hall in 2014.