Classics in Miniature

trailer of QUIXOTE  (Michael York as Quixote, Gino Campagna as Sancho)
Classics in Miniature® is a series of stunning  films based on great works of literature– using beautifully designed, one-of-a-kind puppets performing our most beloved heroes and characters.  We present these timeless classics in the most entertaining and artistically creative way. Distributed to educational market (from age 12 through university) and to the general public, these unique films are for everyone – young and old, cynical and romantic.
FAUST by Goethe;  launched in 2008, 30 min.

Don QUIXOTE by Cervantes;   launched  March 2010, 30 min.
with 20 minute Making of the film, QUIXOTE

JOAN OF ARC  in rigorous development, pre – production

MARCO POLO, of the East-West silk road, in early development
ROBIN HOOD, popular tale of redistribution of wealth
MADAME CURIE, discovered radiation and had a very interesting life in Paris
Cleopatra — by Shakespeare
Frankenstein by Shelley
Carman by P. Merimee.
Orlando Furioso by Ariosto
Scheherazade's Nights – Popular Persian Tale
MOBY DICK by Melville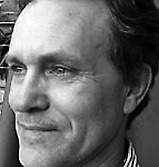 Puppeteer/film maker, Steven Ritz-Barr, 
Through the simplicity and beauty of the hand-made marionette coupled with great stories, great heroes and ideas, quite simply, I want to transport myself and my audience to another plane of reality.
I studied Religion and Education for several years in my youth. Then I went to Paris and studied Mime/Dance as self-expression for years– the practice of which led me to Puppetry Arts. I have worked 30+ years in Puppetry Arts and haven't yet been able to exhaust my curiosity, in spite of the marginalism of the art form. Since turning 50 I began making my own puppet films. I miss the power of the live performance but embrace the power of the film as is it can be seen by people all over the world without the performers being present.
My challenge is to bring the power of the live puppet performance to my films. My work is based on classics literature. One reason for this is the staying power of the classics. I combine this stability with the staying power of the marionette-actor (puppets never age) and my formula for communicating is established. I repeat, my goal is to transform my viewers to a higher plane of humanity, through the simplicity and beauty of the marionette.